Our

Story

ProSofos means wise professionals. We have a world-class leadership and an expert team with over 20+ years of experience of working with Fortune 100 companies. We focus on delivering value and driving the results that make our clients successful. Every solution, every product we design and develop comes
to life after we have subjected them to rigorous tests as a
client ourselves. ProSofos' founding principles are centered around empathy and creativity. We offer technology-based solutions borne out of our lived experiences. The company
was formed on the idea of humanizing technology to the point
where creativity amalgamates with modern technology to
create solutions that make your work easier, better, & smarter.

Get in Touch
Our

Philosophy
Are you future-ready?
Mission
ProSofos is currently on a mission to empower businesses to overcome geographical bounds & optimally utilize talent from across the world with maximum productivity and minimum hindrances.
Vision
We envision our solutions to empower businesses in all possible ways. We intent to assist businesses enhance their digital presence and retain a global workforce that supports their business growth.
Aim
Our aim is to transition business from outdated systems that no longer work. We aim to help businesses enhance their digital presence, increase productivity & improve their overall performance.
Prosofos
Leadership
Nick Kazas
Chief Executive Officer
Vinod Mahesan
Chief Information Officer
Mansi Rastogi
Chief Technology Officer
Geeta Mahesan
Chief Product Officer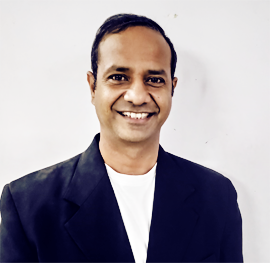 Ganesh Kshirsagar
Vice President
Meet

Our Team

Unlock your growth with us. Our ingenious team of professionals is
determined to help you accomplish your goals through meticulous planning
and world-class solutions.

Hema Udayaraj
HR Manager
Having more than 14 years of exposure in Purchase, recruitment, administration and customer client re lationship management, Hema brings onboard her excellent organizational and interpersonal skills. She gives proactive recommendations to management for company growth.
Ripon Saha
Senior Associate Designer
With an impressive 20 years of experience as a graphic designer, Ripon is skilled in web/mobile app design, illustrations, logo design, and many more. He also has an additional talent in client relationship management that helps in effective communication with all stakeholders.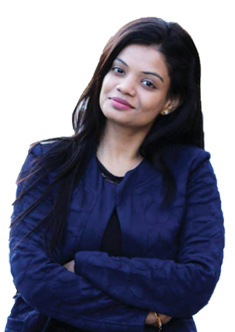 Mayuri Rajvanshi
Content Lead
As a self-motivated enthusiastic writer with a solid background in working for high-authority publications, Mayuri is skilled in crafting content strategy, researching, and creating original content ideas. 
Abhirup Chowdhury
Sr. Associate Digital Marketer
Being marketing savvy, Abhirup has hands-on experience in the field of digital marketing and data analysis. His team handling and business analytic skills along with ample knowledge and experience contribute towards the business growth.
Soumya Hazra
Manager- Software Development
Soumya has immense knowledge of software technology. Soumya is also pursuing MBA from a reputed University. He is a tech-savvy person with great design and development skills.
Roma Paraswani
Manager Junior Associate
As an Associate Data Analyst, Roma puts her data analytical and digital marketing skills to good use. Presently pursuing her MBA, Roma is proficient in programming, excel, data analytics, SQL, accounting, and digital marketing. Roma describes herself as a disciplined worker quick to adapt to changes.
Aparna Kulkarni
Sr. Manager(Corporate Strategy)
With 4 years of experience in content writing, corporate social responsibility, and communications training, Aparna puts her strong communication skills to use while writing. As a self-driven writer, Aparna is quick to take ownership of her work and complete assignments within set deadlines.
Birendra Ray
Associate Developer
Birendra has done his B.Tech in computer science. He has 3+ years of rich experience in php,wordpress,mysql,javascript and laravel. At Prosofos, he makes best use of his coding skills and experience to develop custom websites. During his free time, he enjoys working out and playing cricket.
Manish Hiwase
Associate Developer
Manish completed his bachelor's in computer applications and eventually gained immense interest in technology. Being a full stack developer Manish contributes his technical skills to website development. Despite knowing various programming languages, MERN stack is his favorite.
Apurva Daoo
Associate Content Writer
With 3 years of experience as a content writer, Apurva is a maestro at playing with words. She makes sure to apply her creativity and perseverance to writing. As an engineer, Apurva brings onboard her meticulous approach to research and writing.
Vivek Thakur
Associate Designer
Vivek is a profound employee and a creative designer who has fine technical knowledge in the field of designing. He is skilled in UI designing and proficient in creating unique designs for clients.
Rahul Choudhuri
Associate Content Writer
Rahul, a zealous writer and an MBA graduate, has worked for a number of reputable companies and has gained experience in the fields of finance and marketing. He likes combining his understanding of finance and marketing with wit and originality to create engaging content.
Sohom Roy
Associate Digital Marketer
Sohom Roy, a seasoned digital marketer, has received numerous accolades for his early work. He has developed expertise in On-page & Off-page SEO, Social Media Handling, Email Marketing, and Sales Funnel Creation with a total of 4 years of experience in Digital Marketing.
Srushti Jaiswal
Associate Digital Marketer
Srushti Jaiswal, an experienced digital marketer, has been bringing traffic to our clients' social media platforms by utilizing her vast understanding of the digital realm. She has studied Computer Science Engineering and has worked in this industry for more than two years.
Sakshi Pillai
Associate Developer
Sakshi Pillai is an IT professional with over a year of experience. She has completed her BSC in Information Technology and MCA. She is an expert in the areas of Angular 11 and 12 versions, HTML, React Native, Java, CSS, JS etc.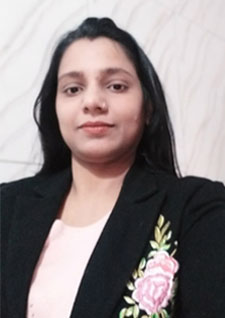 Pankhuri Agrawal
Associate Developer
Pankhuri, a skilled UI developer with a bachelor's degree in computer science, can bring your ordinary websites to life. She has more than 3.5 years of experience in the areas of user interface and frontend development, web design, visual design, and responsive design.
Jinesha Shah
Associate Content Writer
From being a dynamic teacher to working as a skilled creative content writer, Jinisha has tried her hands in various fields. She uses her creative ideals and quick-thinking skills to write website content, blogs, and articles. She enjoys reading, cooking, and listening to music in her personal time.
Mihir Kulkarni
Associate Sales
Mihir, an associate salesperson in ProSofos, has more than 4.5 years of experience in this field. He has worked in sales departments for various healthcare, FMCG, and SAAS-based software solutions. His master's degree in computer science also allows him to engage on site development work with ease. Mihir enjoys cricket in his leisure time and has also served as an umpire for the Pune District Cricket Association.
Komal Shambharkar
Associate Developer
Komal works as an Associate Developer for ProSofos and is a proficient coder and programmer. She contributes to the exciting technical advancements in the workplace by using her coding skills. In college, she was frequently recognized for her strong academic and leadership abilities. She spends her free time reading novels and, as a people person, she enjoys interacting with people from all walks of life.
Shiv Yadav
Associate Designer
Shiv works as an associate designer and is well versed in visual design, print, and UI/UX design. He holds a bachelor's degree in computer science and is an exceptional collaborator and a dynamic team player. Illustrator, Photoshop, Adobe XD, Figma, 3DS Max, Nuke, Premiere Pro, and After Effects are among his technical skills. He spends his weekends playing guitar or browsing for cool stuff on the internet.